Episodes playing on our website are thru Spotify, just click play to listen to them.
To listen to our podcasts on other platforms click the links below to go to our
home page for each one.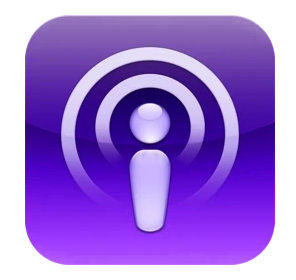 Mike chats with the man who shows up at not just sporting events (wait until you hear the most unusual place), but all over to shoot Fairbury Brand hot dogs out of the air cannon affectionately know as Der Viener Schlinger. Swede is also an avid hockey fan and you'll hear some stories from the road as well..



In part two of Mike's conversation with Tim Sheridan you'll get to hear one of the funniest bits Tim & The Animal ever did, and you'll hear about some goofy morning show guests. They also talk about some ghost hunting Tim has done, what he's doing today and you will learn what career whiplash truly is.

Mike caught up with one of the most talented and versatile people to ever work in radio, Tim Sheridan. They cover how Tim got started in his now over 45 year long career, and what he's doing today. You'll hear the origins of The Blaze and highlights of The Wheel of Formats that launched that station in 1992. This is part 1 of 2.

Tom Stephens has an opportunity to talk to one of the most talented people to ever work in radio, Joe Skare. Joe shares stories from his time as part of the dynamic duo of Joe & Timmo and his long career co-hosting mornings with Gina Sherwood-Kline at B-107. We also toss in a couple of segments from The Best of Joe & Timmo CD where you'll learn how to order a thumb salad, and how to properly chase down a wig. We know you'll enjoy these stories!

Mike was honored to be able to chat with Rex Amack, the longest serving Director in the history of the Nebraska Game & Parks Commission. Rex shares stories from his childhood, and tells who helped shape him into the successful leader of fish, game & natural resource conservation he became. Plus a moving story involving his dog Becker, and the grandson of a close friend on his first hunt.
Halloween is right around the corner, and Mike was able to sit down with paranormal expert, Ronni Willis. You'll hear about personal super natural experiences, and about a couple of chilling incidents that happened at a favorite Lincoln, Nebraska restaurant. This episode is a spooktacular listen.


Copyright © 2023 Tracy Moul 04-30-2022
Website art, design & graphics Copyright © 2022 - 2023 Tracy Moul unless noted otherwise.
All rights reserved. No part of this site may be copied, downloaded [except items specifically offered for download] or reproduced without specific, written authorization.
Background image Copyright: meboeck